Rapidstop Tourniquet - Black
SKU: RST100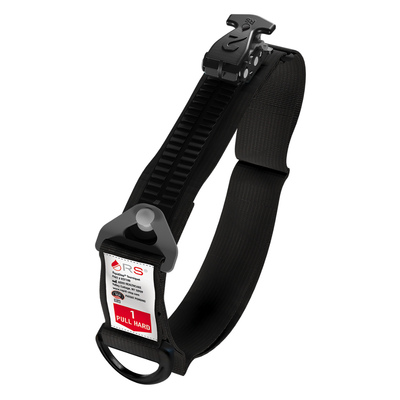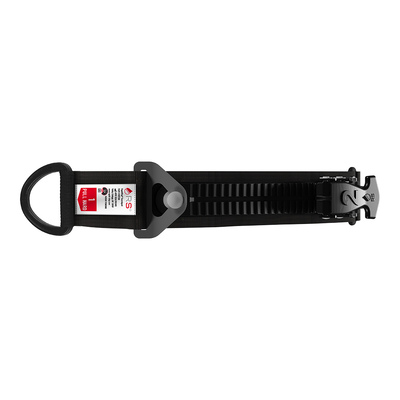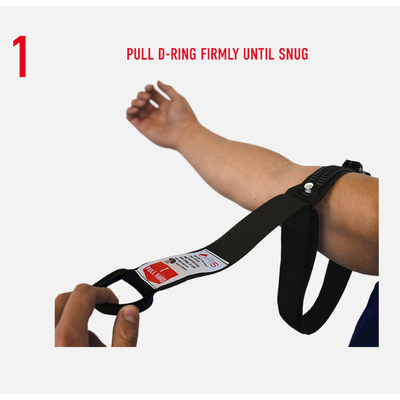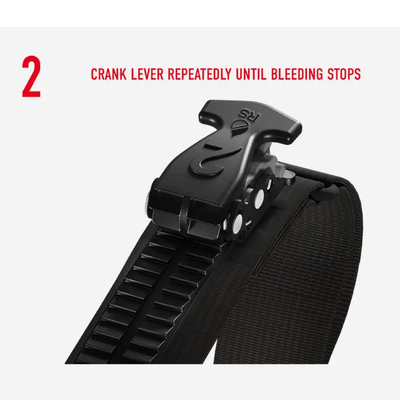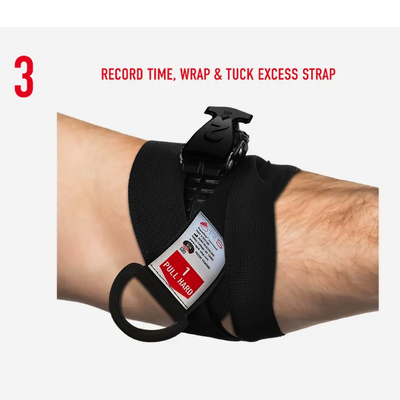 WAS $69.95
RRP $79.95
NOW $61.95
SAVE 23%!
Sale Ends in
00:00 am, 1 September 2022
---
An individual who has sustained an injury to the arm or a leg and fully severed either the brachial, radial or ulnar artery has a window of approximately 60 seconds to stabilize the limb before decreasing blood pressure renders the individual unconscious. Shock can set in even sooner. Achieving full occlusion in the shortest time possible is critical. Faster application means the injured are stabilized sooner and/or more victims can be saved.
INTUITIVE
The RapidStop® Tourniquet relies on key technologies to achieve rapid, intuitive and easy one-hand self-application. Application is even faster when a responder uses both hands to apply the tourniquet to a victim.
STRONG
The RapidStop® Tourniquet achieves full occlusion reliably and rapidly. It requires only gross motor control, allowing self-application to be readily possible. The RapidStop® Tourniquet is appropriate for controlling hemorrhage for injuries to both the arms and legs.
EXTREME OUTDOOR - Whether hunting, camping, rock climbing, or mountain biking for leisure, the risks of extreme trauma due to accidents are real. RapidStop® Tourniquet should be an essential piece of kit for any outdoor adventurer.
HIGH-RISK INDUSTRIES - In places where people work daily with dangerous equipment on a construction site, oil rig, lumber yard, machine shop or distribution warehouse, RapidStop® Tourniquet should be at hand to mitigate the risk of death through serious limb injury.
MILITARY - For use as a life-saving device in high-stress trauma situations where application time is critical. Only gross motor skills required to operate the RapidStop® Tourniquet.
CIVILIAN FIRST-RESPONDERS - Police, firefighters and EMTs are often first on the scene in civilian medical emergencies. RapidStop® Tourniquet can be easily carried and deployed by these service personnel to save lives.
ARTG ID: 376893
Always Read Instructions Before Use
Be The First To Review This Product!
Help other Ziptac users shop smarter by writing reviews for products you have purchased.