Pocket Survival Kits - Compact Blades
By: Dewy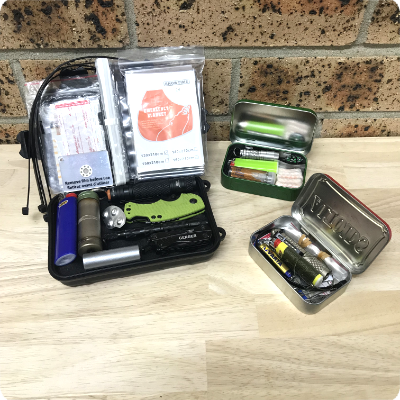 Pocket Survival Kit Building Series
Episode 1 - Compact Knives
This is the first post in a series that will help you develop the knowledge and skills to design and build your very own pocket-sized survival kit which may just one day save your life, or maybe just make your day to day life a little easier with some helpful gear that you can keep close by in a compact kit.
Firstly we should point out the importance of identifying the intended purpose for your kit before beginning the design process, you need to identify and plan for potential survival situations that might arise in your life and design your kit accordingly. You could build up a great wilderness hiking survival kit but it might not be very useful in the event of civil unrest in the CBD.
You can design your kit with multi-purpose items that are also handy for everyday use as well as surviving whatever emergency comes your way or you could go all out and seal up your kit only to be used in an emergency situation, this is a personal choice and you should factor in your environment and as well as other risk factors when deciding which way to go with this one.
Knives & Blades
We are starting off with the obvious here, it is easy to see that a small knife or blade has thousands of potential usage scenarios ranging from carving and building to food preparation or even self-defence. Some people will choose to add something as basic as a razor or scalpel blade which can be handy and is always better than nothing, but there are some really great compact knives that are ideally suited for a mini survival kit and you can usually fit an extra small razor blade into most kits as a redundancy to compliment your main blade.
A folding knife is a great option because you can carry something with a larger blade and it doesn't take up too much space, but a folding mechanism is also a potential failure point so you will need to weigh up your options and decide what is right for your likely usage environment. Multi-tools with built-in knife blades are another good option if you have the need for the additional tools but we will go into that a bit further down the track.
There are many thousands of knives available on the market and it can be a confusing and daunting task to choose what might be the right option for you. I have listed a few nice options below that are well suited to pocket-sized survival kits.
CRKT Ritter: This small fixed blade is a very sturdy option and whilst being a bit on the small side it is surprisingly versatile and it does come with a standard sized pocket survival tin that you can use to build into a mini/micro sized kit.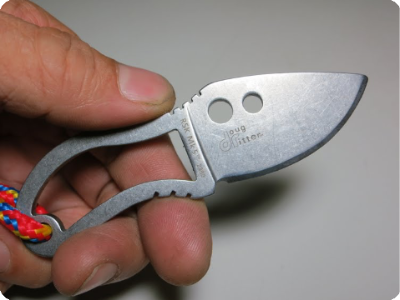 Kershaw AM-6: A small fixed blade neck knife, this one is designed to be super covert whilst still being very functional. The sheath design is outstanding and the handle design makes it very comfortable to use for such a small knife.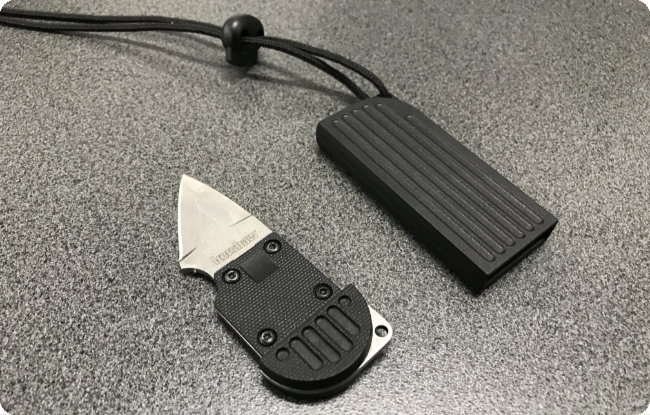 CRKT Pazoda G10: This is another great little folding knife from Columbia River Knife and Tool Co. With a smooth one hand opening action that utilises the built in thumb stud. The pockect clip can even be removed to reduce the size even further to fit into almost any pocket kit.
Razor Blade: The humble razor blade is not something that should be overlooked, whilst it can be a little fiddley to use, they are cheap and you can easily store multiples in your kit. There are various types of razor blades on the market and you could also substitute in a medical scalpel blade.
Multitools
As I mentioned earlier a multitool can sometimes be a good option if you think you will get some usage from the extra tools, although you will generally sacrifice some blade functionality there are still some really good options out there. If you have space you can even include a small knife, as well as a keychain sized multitool.
Gerber Dime: The smallest multitool in the Gerber range and it is also one of the best. The spring loaded pliers are very useful for a great range of tasks and the blade is one of the best I have seen on a keychain sized multitool.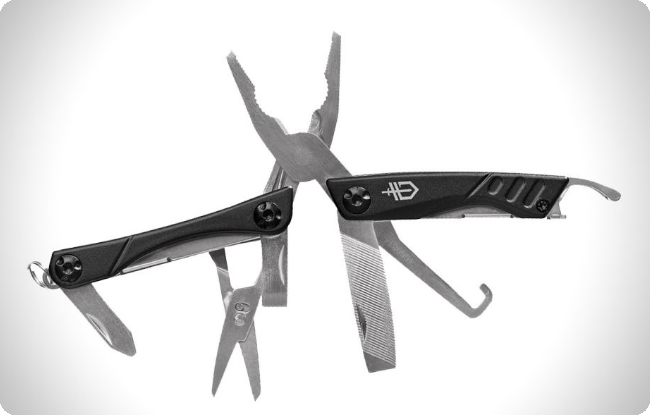 Leatherman Squirt PS4: Leatherman makes some of the worlds best multitools and the PS4 is no exception, if you have room for this tool it could be a lifesaver and at the very least it will make life a little bit easier when you are in need of one of the very useful tools.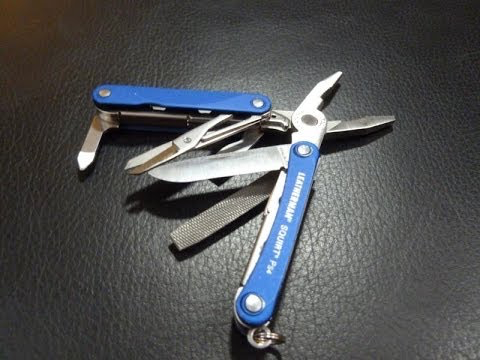 Final Note
Those are just a few of the available options, all of them being great quality items that I have personally used and tested and can highly recommend as a great addition to your mini survival kit. As I mentioned earlier there are thousands of options and these ones may not be a perfect fit for your kit depending on the size of your kit container and also the anticipated usage scenario.
The most important thing to do when choosing a knife for your mini survival kit is to think about what potential purpose it might be serving and ask yourself if the knife will be able to perform under those circumstances. Also, something is always better than nothing so if you don't have space or you cant afford the knife you want it is worth throwing in a razor blade, it may just get you out of trouble one day.
In our next post, we will visit another very important item that can be priceless in a survival situation, an LED torch. I will explain the pros and cons of rechargeable vs disposable batteries and some other things to look out for when shopping for a good quality flashlight.
---
Leave a comment