Klarus K1X Smart Charger
SKU: K1X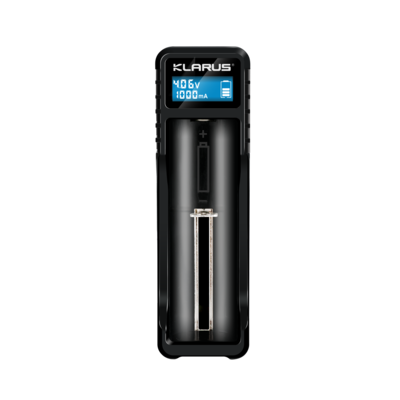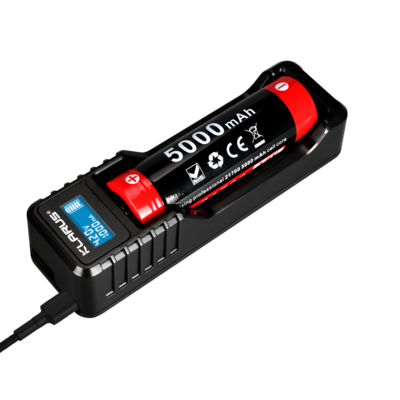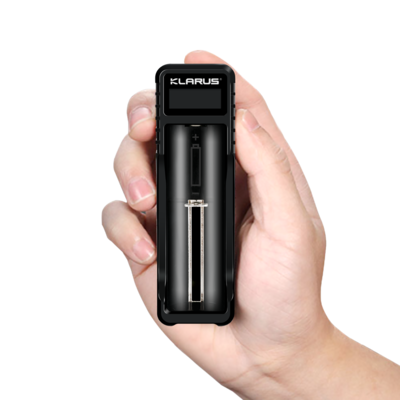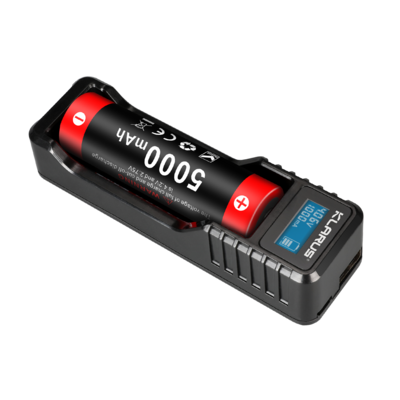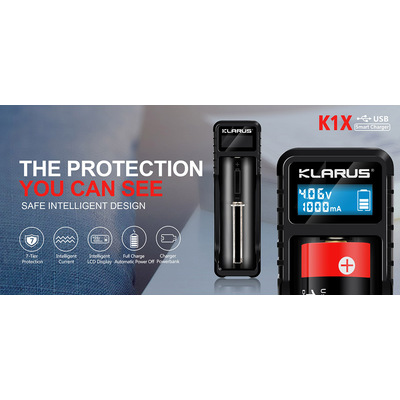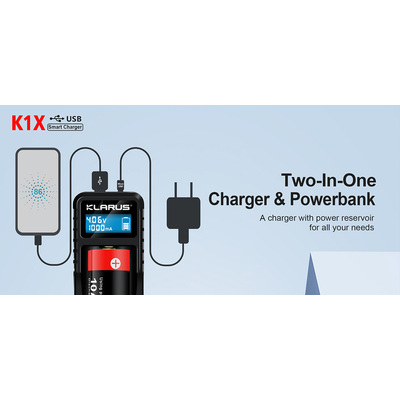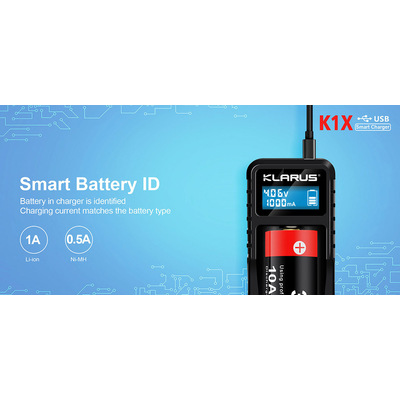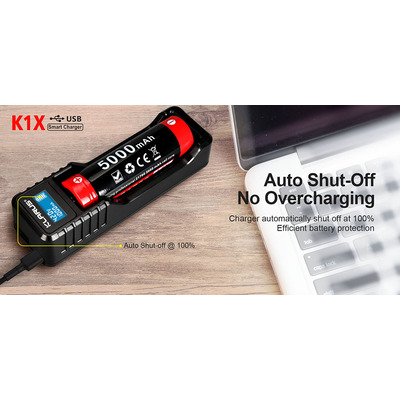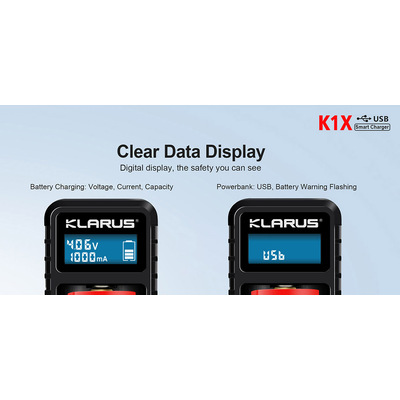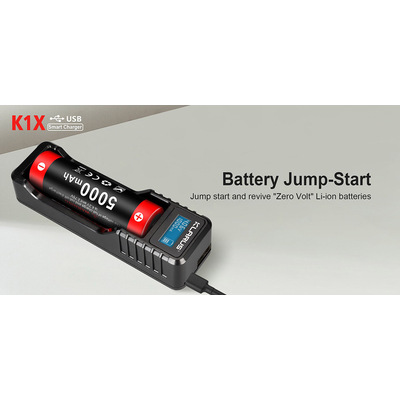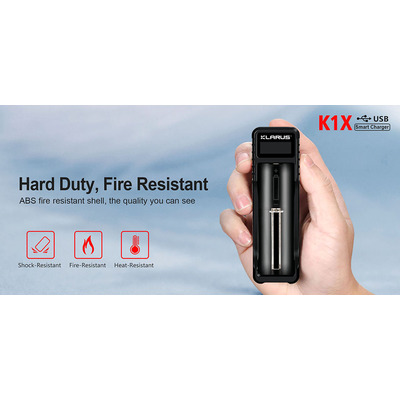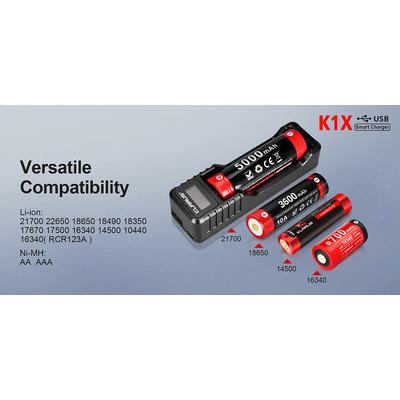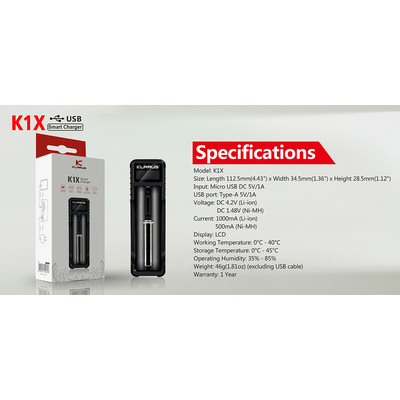 ---
The Klarus K1X is the latest USB smart charger that is capable of charging any of your cylindrical Lithium Ion or NiMh batteries. It is also capable of turning your batteries into a powerbank and harnessing their power to charge your mobile phone or other USB devices.
USB Powered

Powerbank function - 1A Output - (Li-Ion batteries only)

Digital display

Charging Current

Weight: 46g
Please Note: For use as a powerbank you will need to be using genuine 18650 Li-Ion batteries or larger, there are a lot of counterfeit "eBay" batteries on the market with overstated capacity that arent powerful enough to charge a USB device.
Tough and smart tiny little charger

By:

A Macks

on 15 July 2020

I ordered this because I realised the charger I had ordered from aliexpress (xtac mc1 plus ant) wasn't going to arrive in time for me to charge batteries I needed for a gift. So, thanks to ziptac shipping on the same day they got the order, without me having to chase them, I now have this. It's a solid little charger which is not much larger than the 18650 batteries I use it for. Has a durable feel to it and a strong spring to hold the battery in place. The LCD is clear and easy to read and the device charges at 1A (rather than 2A) which will preserve the lifespan of your 18650's. The included cable is quite good and beat my Ugreen and Samsung brand cables when tested with a usb tester (um34). So, they didn't cut corners there. The prior model (k1) gets favourable reviews on forums where people actually care about charger qualities. Overall seems like a great little charger.




(5)