Exotac FireROD XL
SKU: 002030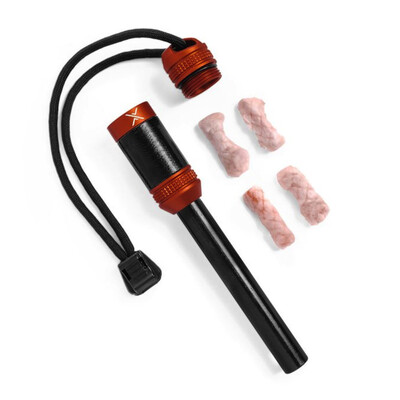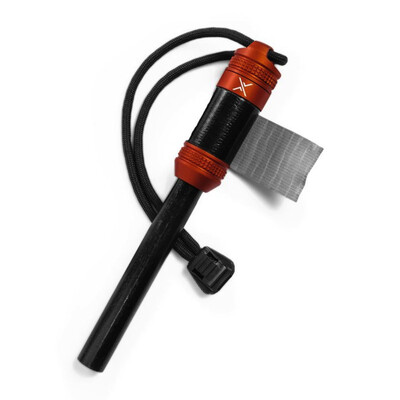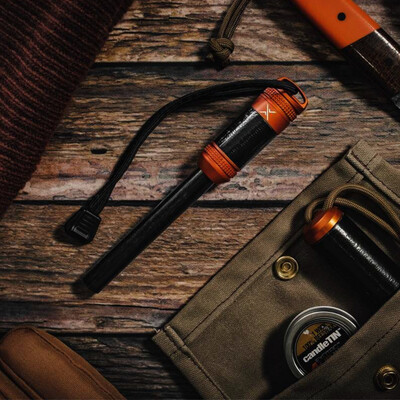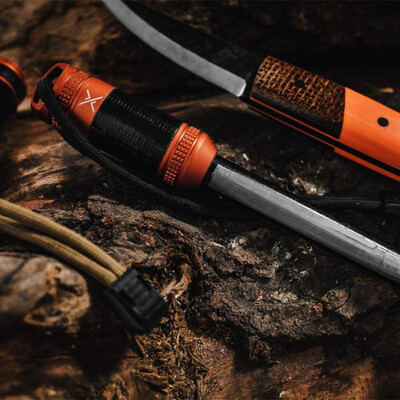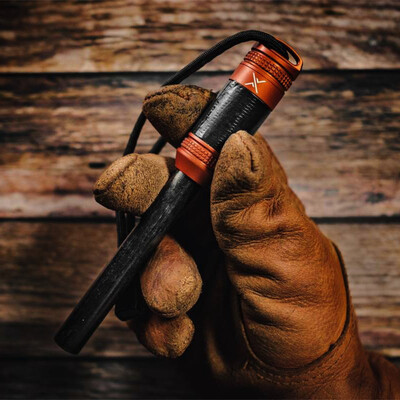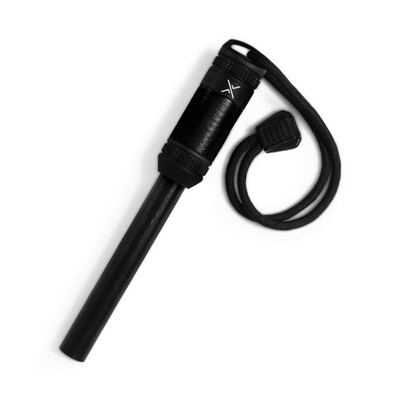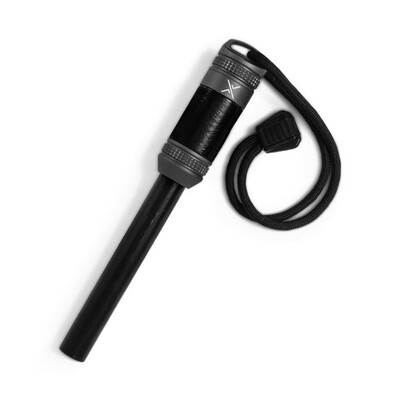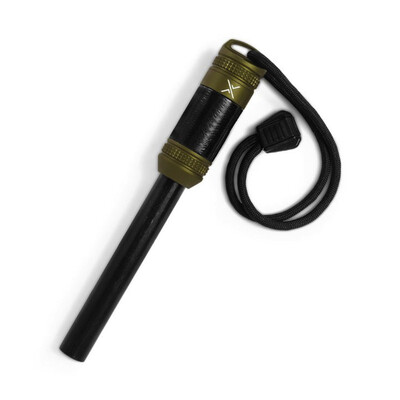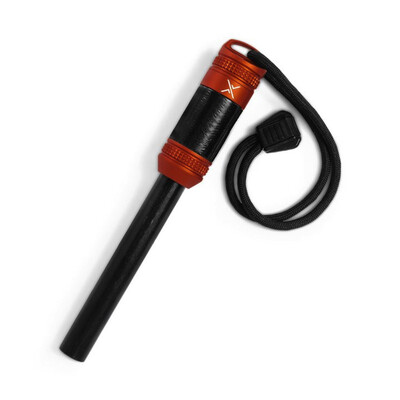 ---
Exotac's biggest firestarter ever, the fireROD XL™ is the bigger brother to the fireROD™ and has been brought to life by popular demand! Not only is it larger, but it also includes repair tape which can also be burned to aid in starting a fire.
The fireROD™ series was created to be the perfect fire starting tool for carry in a ferro-loop on a knife sheath. The ferrocerium rod is replaceable so you won't need to discard this tool when the rod is worn out. The design is simple, highly-reliable and offers plenty of storage for tinder or water purification tablets.
Designed for bushcrafters: The FireROD XL is designed to several bushcrafting tasks, it is an ignition source, storage container and a repair tool.
Knife Striker: Use the spine of your bushcrafting blade as a striker for your FireROD XL
Tinder Storage: Remove the cap to reveal a generous compartment that is capable of storing 4x quickLIGHT tabs or a range of other items.
Heavy Duty Repair Tape: Pre loaded with about 50cm of cloth tape that can be used for patching up gear, bandaging, tool crafting or even as a fire tinder.
Long Life Ferro Rod: 1/2" / 13mm Ferro Rod that is designed to last for many years of all weather fire starting, the rod is also replaceable.
Anodised Aluminium Body: The FireROD XL body is constructed from CNC machined 6061 aluminium that is available anodised in any of the 4 iconic Exotac colours
Be The First To Review This Product!
Help other Ziptac users shop smarter by writing reviews for products you have purchased.